Friday, August 12, 2016, 3:20AM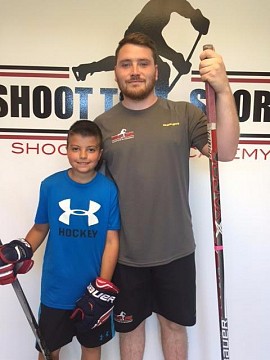 Zaylan Leblanc, pictured here with STS Head Instructor Mike Weaver, has been training at Shoot to Score for two years. A North Reading native, Zaylan is a first year Peewee and a defensemen for the Junior Rangers.
Wonder if Zaylan is as committed to Shoot to Score as we are to him?!?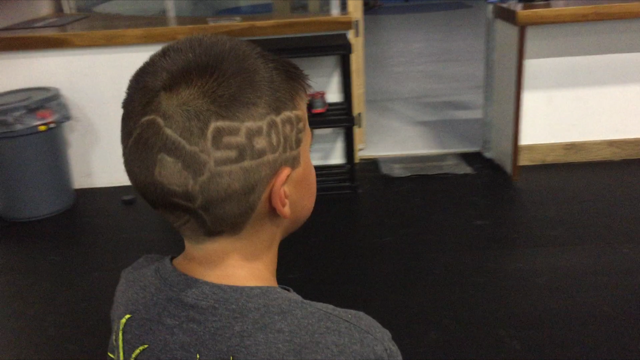 He is.
This is not the first, but the second time Zaylan has shaved our logo onto his head!
Zaylan will be awarded an STS t-shirt, and his parents are also awarded with the STS Sniper of the Month parking spot!
(Don't laugh . . . the spot is right in front of the door!)
Camps

RSS

This past summer was my first as a professional hockey player, and Glen was a huge part of making it a successful one. Combining Glen's expertise with a workout, diet,
...
Read More »